gotten quite slow. This is a common issue that a computer faces when handling many software.
We end up using so many because we to make our usage experience better but sometimes they are not worth it. You can definitely try new things but when you feel something is unimportant then it is good practice to have it removed because they just take up your memory.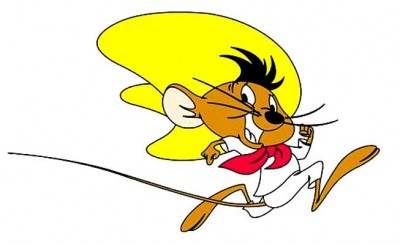 A healthy laptop is one that has plenty of disk space and not so much cluttered. Here are some ideas how to speed up MacBook Pro in a short time.
Clean up Stuff You Do Not Need
The real question here is: Where do I keep stuff that I do not need? You can always start with the place that requires a lot of attention from the computer. This is your desktop, which might be loaded with too many icons and programs. Your laptop is struggling hard if you have too many items there because it takes a lot to load them. You would probably consider re aligning them for a start. When you re align then, then you can decide which items you need to delete.
1. Check the icons that are redundant
a. Empty folders
b. Files that you no longer need or know about
c. Files that can be grouped in to folders
2. Re arrange the icons in the way you want to bring more clarity
3. If there are any themes, then remove them because they will greatly improve performance
a. You can still keep the theme when you observe that a little compromise on speed is okay
How to Speed up MacBook Pro With a Software ?
You can always get a third party software to do the job for you and some are really worth the trouble. Consider a good application like OmniDiskSweeper. This application is easy to find and download for youe MacBook Pro. You just need to download it and place it under 'Applications'. This will delete some of the most common redundant files out there. Once they are clean, you can consider that most of the difficult job is done.
Do a Good Diagnosis
A good software that does a diagnosis for you is Disk Inventory X. It is a third party application but it is light and will not take up too much space and instead do what is expected. It will first check what kind of data you have in your laptop. You can be assured that it keeps things confidential because it is only concerned with the type of files there and not their content. Once it has done the diagnosis, you will get a very intuitive display of the kind of files that you have in your laptop. That display rings a lot of bells about the kind of data you have clogged up. For example, I often find out that I have some movies saved that I have already watched and forgot to delete.
Your Startup Programs
There are two places to look for this and it is suggested you try those both. First, you should go in the Users & Groups menu and then select your User ID. If you find other User ID that you no longer need then it is best to remove them because they also take up space and memory. Then you need to look under 'login items' and some people have a lot of running programs that they do not need every day. If you do not need some of the items there then you should remove them and that will make a good difference to performance.
Other Applications
You can try some other applications if you feel the other tips are not working so well yet. You can check out MacKeeper, or Mac Onyx. These are well-known already and you can find more details about them online. You can also remove them if you do not like them and the instructions are easy to follow. Time to time it is also good practice to turn off your laptop once a week. We are habitual of keeping it on sleep or hibernate since we need them frequently.
Related Articles: