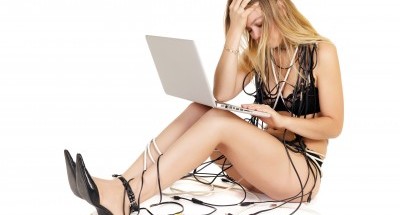 After reading this article, you will not only know how to clean up your Mac but how to keep it clean. A slow and sluggish Mac is a sign that it may be time to do a little house cleaning on your Mac.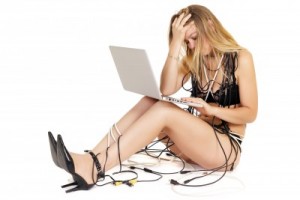 How To Clean Up Your Mac Without A Technician
Sometimes the first thing we think to do is call a technician to help us clean up our Mac. Some people think that it is a complicated process and that it will be more time consuming. This is not true and it is actually very easy and less expensive to do it on our own.
The quickest way to clean up your Mac is to use a program called MacKeeper. This program only takes a few minutes to scan. After a quick a scan, the software will recover hard dick space that was once filled up with unnecessary files and junk. After MacKeeper does it job, you will have a Mac that is running fast and like it was when it was brand-new.
How To Clean Up Your Mac, Quickly
There are numerous things you can do to clean up your Mac. So many ways that if I was to list them here you would be reading for days. The following ways I have listed below are just a couple tricks to help your Mac stay clean and working proficiently.
The first step you need to do is to open up Activity Monitor. This application can be found in your Mac's Utility Folder. This application will show your what applications are currently running on your Mac and what is taking up the most space. If there are apps that are running but you are not currently using, you can shut them down.
Another thing you should do is reset your Safari browser to clean up files that are taking up unnecessary space. Most Mac users find that Safari is their favorite browser to use. After time the cache will file away history to make your browsing time quicker, but it is actually slowing down your browsing and processor speed a bit. To reset Safari you want press Safari and then press reset Safari.
When you restart your Mac, sometimes the loading time can be slowed down due to all the applications that are requested to open at start up. To find out what applications are loaded at startup and change the settings, you will want to go into your Mac's System Preferences. Then you will want to click on Accounts and then press Login Items tab. You will be able to choice what items you want to automatically start once you login. It is the best idea to not have any items start up and manually do this once your Mac is started up.
One of the most important things to remember to do is to update your Mac. It is the best idea to stay up to date with latest versions of OS X. Currently the latest version of OS X is Lion. This is most advanced OS . In the summer of 2012 there will be a new update called Mountain Lion. Another update you should do is a system update. Your Mac on a weekly basis does this automatically, but you can do it more often. To update your Mac, go to the Apple icon and then press software update.
After you have done updates and cleaned up your Mac, your Mac should be running proficiently. Using a Mac cleaner will clear up your hard disk space and free any unnecessary files. Knowing and having the latest information will be the best way to know how to clean up your Mac.
Related Articles: