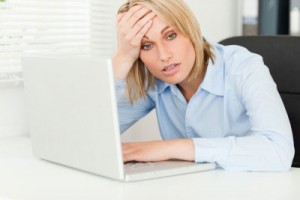 Doing a Mac speed test is a great way to make sure your computer is up to par and working to its fullest speed. There are many reasons why your Mac may be running a bit sluggish. After a speed test has been ran and a few other steps are taken to clean up your Mac, your Mac will be running back to it's fullest potential.
How to do a Mac Speed Test
To do a speed test on your Mac, you can use several different applications to measure your Mac's performance. These applications will measure your hard disk speed, CPU and the graphic performance that your Mac is delivering.
Blackmagic Disk is one the most popular applications that can be downloaded from the App Store. Blackmagic will calculate your Mac's disk speed and then determine if it is suitable for editing and playing video.
Cinebench is an application that can be downloaded from the Maxon website. This application will not only measure the graphics performance but measures the performance that is based on 3D graphic software. This content is used in 3D creation and movies.
How Can I Get Better Results on my Mac After a Speed Test?
Step 1: The first and best way to track what is going in your Mac is to run Activity Monitor. This is an application that is tucked away in the Utilities folder. This app will provide you with an overview of CPU usages, system memory, disk activity and network performance. Activity Monitor can help assist you with finding the source of the problem that is slowing down your Mac.
Step 2: Update your Mac often! Your Mac will run weekly tests for new updates, but you can occasionally check for updates to make sure that nothing has been missed. Many Mac owners will run the update test every time they turn on their Mac.
Step 3: Not deleting temporary files is another common cause of OS X slow down. This is a result of stored files that are taking up space and need to be released into the computer outer space. To clear your cache, go to your Safari browser. Then click on the Safari tab and then press empty cache. When you empty your cache you will delete any logged information such as names, passwords and stored emails.
Step 4: Delete the widgets! Widgets are a way to have multiple things up on their dashboard, showing different information instantly. Running many widgets can slow down your Mac and eat into the processing power. To delete widgets on your applications, do to your dashboard and then press the "x" next to the widgets you want to delete.
Step 5: The best way to revamp a sluggish Mac is to simply restart it. Sounds pretty simple, huh? Well it is and it is something you should do often. When you restart your Mac you are giving your computer permission to repair itself and do software updates. This can be something so simple that many people forget they need to do. Try to restart your Mac at least once a week.
Keeping your Mac clean, updated and running a couple different apps are the best way to make sure your Mac is running properly. A Mac speed test is the best way to get to know about why your Mac is running slow and how to fix it properly.
Related Articles: